tomato 1
This is the first bounty from the garden, tomato #1 and a "mess" o' green beans. Picked Saturday afternoon, eaten Saturday night. But first we had pictures: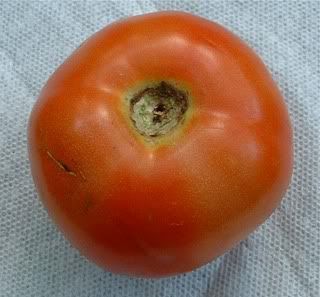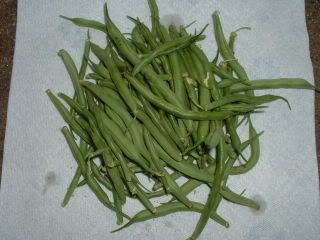 There was also weed pulling. It is a very good year for weeds and I've neglected my garden for a couple weeks. I estimate I pulled about a wheel barrow full of weeds, though this is only an estimate as I pile the pullings here and there to become mulch/compost.
And we have pics of the progress on the mountain colors bearfoot sock: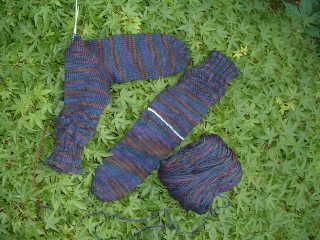 And a close up of the heel:
The second heel is on hold until Tuesday. I'm going to demo afterthought heel picking up and my favorite decreases for same.
One more set of pics, details later. Knit from Sugar and Cream based on the bag from magknits:
And up close, right side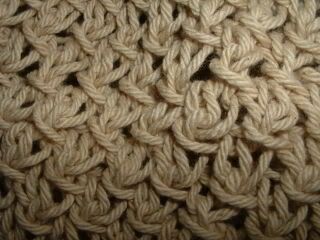 and wrong side: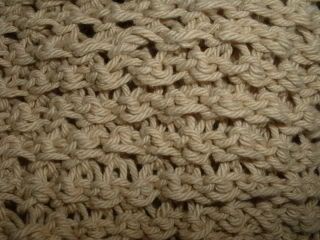 Or judging from the pics on magknits, the wrong side may be the right side. I guess it is the knitter's choice.
more later,
j