catch up pics
Here are the pictures to go with last nights post. We've just finished our afternoon
shower
hard rain but I got these pictures a couple of hours ago when we were having some sunshine. And heat. And humidity. But I digress.
Here is one monkey and a nub of a toe of monkey 2:
And a closeup of the cuff of monkey 1: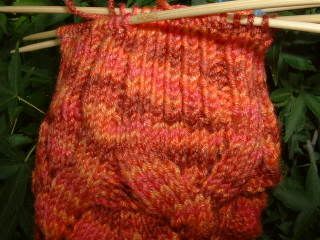 And loksin leg 1: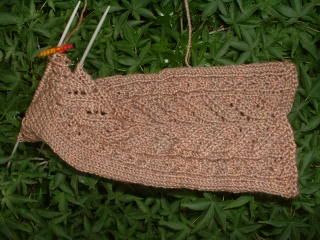 Notice some of the lace pattern continuing down the heel. I'm sure the heel flap would be perfectly fine as written, and probably wear better, but as I rarely wear shoes with heels, I did my own thing. Have I mentioned lately that I don't like [to knit] heel flaps?
Baby bear, stuffed and with his face on: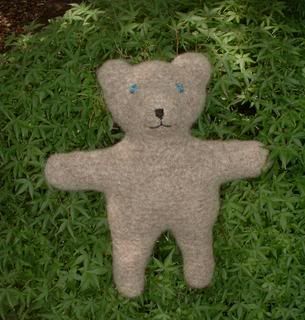 His legs really are rather even despite their appearance in the picture. I think I must have had him posed at an odd angle.
And a bonus. A baby hat that makes easy farm knitting.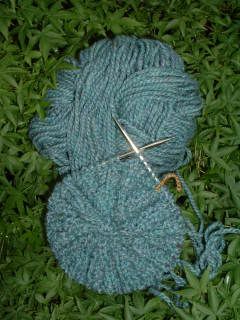 knit with leftover Briggs and Little Tuffy sock yarn. I was advised that I would need three skeins for men's socks. I didn't. [I used parts of two skeins.]