Shrug FO
I had to search back through old blog posts to find where I had planned this shrug project last July and started knitting in August (
here is a link
)
I'm not exactly sure what happened but my knitting attention was distracted by other projects and yarn and this project got pushed aside. Partly the problem was that it became too big to drag around easily (which is a plus for socks or baby hats). Then there was the binding off of the ribbing that turned out to be too tight to let the shrug "hang right". Unbinding off ribbing
all the way
around with yarn that is lumpy bumpy and doesn't tink easily was not a task I looked forward to so it was delayed. For a long time.
Then a few weeks ago, I pulled her out to think about finishing. She looked like this: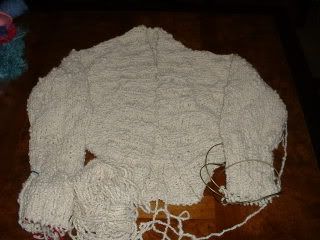 but if you look closer, look at the colored blip on the seaming yarn: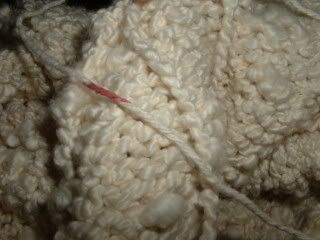 This is a fatal flaw. Those color blips are
not
color fast (I learned this on dd's sweater last fall with some holding yarns, in the shoulder area, as I recall) and all of the seaming had to be redone. Back to time-out for the shrug.
But she is back to active knitting recently, and now is done. Witness: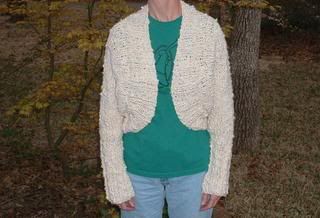 (The japanese maple is Orange Dream.)
and the back: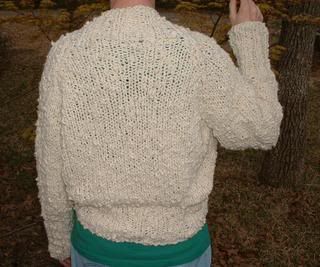 Not sure what to finish next. I'll have to check my list. While I wait for the next Sock Madness pattern which is sure to come sometime in the next week.
more later,
j