one heel
I did a few rows of rpm foot at lunch time at work.
And this evening I knitted one rpm heel: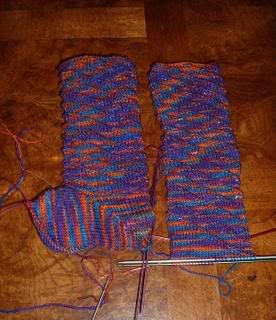 The other sock is a front view showing the "burning out" of the purl diagonals. I'll get you a close up macro pic tomorrow or Wednesday. Probably Wednesday because Tuesday is knit night. yea!
j
p.s. We just passed 5000 views. Thanks to all my readers for being here with me.