hats = car trip knitting
The pink hat is nearing the top-of-hat decreases: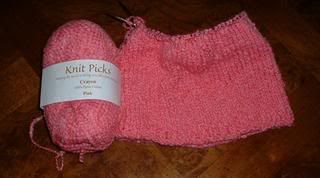 And knitting on the loksins is coming down the leg, but is perhaps not car knitting while chatting (about knitting)... so there may be a new hat: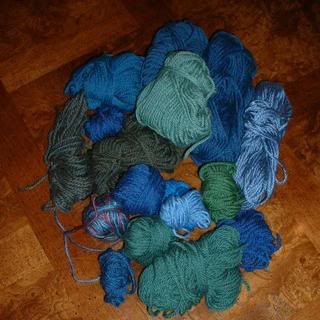 from this collection of yarn scraps. There are 140 grams. Mostly worsted weight wools with a few sock yarn scraps and at least one bit of leftover acrylic. I plan to three strand it on a size 9 circ. Not sure what the cast-on will be, and I'll likely not count it as I cast-on. Blasphemy you say? Well, when you use a 16" circ, a "right" number of stitches just "works" around the circ. And I'm not sure who this is for. Depends how it turns out, it may be for a larger child or an adult. It may be for a homeless person. Or maybe it will be for me? Actually, it is for mindless knitting and stash/leftover busting; the hat result at the end is a bonus.