more pokeberries
I've been picking more pokeberries. I think the season is over but I got another half gallon of berries.
Here is one of the plants, pre-picked: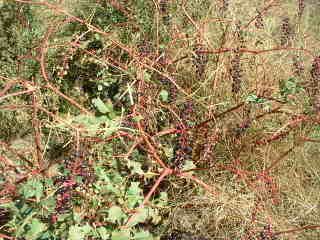 A self portrait of my hand mid-pick: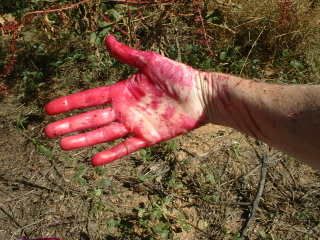 The harvest, berries and seeds:
And a follow-up, this is some of the yarn I've been spinning: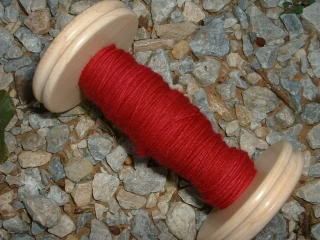 I don't know how the color looks on your moniter but it's kind of a bright cranberry-y color.
Labels: natural dyeing