ball 10
I finished knitting ball 10 on Thursday night and started ball 11. When I wound up the yarn cake that is ball 11, I thought to myself, maybe I should just wind one skein. Maybe this is the last one?
Well, I'm maybe halfway up the front of the sweater. And the other front/back has 4 balls (three are knitted in, the fourth is knitted some and waiting for length determinations), so I'm guessing, and feel pretty sure, that I will need to use ball 12. :-(
I will edit this post later today, after I have a chance to take pics with good light, to add what has become the obligatory weekly status-of-the-sweater picture.
eta the promised pic: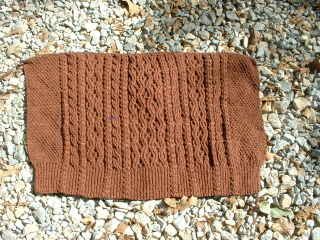 Labels: Irish Moss