library books
I really enjoy library books. Recently most of my choices have been of the knitting and spinning persuasion. I get to read newer books before I make a buy decision, and out-of-print books that are not available except at astronomical prices and also the oldie-goodies. My local library has a program that allows me to have a library card also from the close-by larger library systems so I can check out their books too. I can also borrow from farther-away larger library systems but I'm not so interested in driving an hour or two to a library. In any case...
I currently have these books checked out:
This is an excellent book. Currently out of print but I understand it's being re-published. I'll be one of the first in line. Even though she expresses a preference for throwing over continental, and seaming over in-the-round. And she doesn't call my favorite long tail cast-on by the name we know and love, long tail cast-on.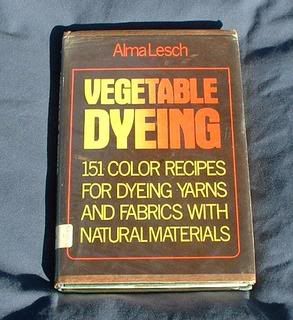 An excellent resource for natural dyeing. Also out of print but there are some reasonably priced copies for sale used. I'll be adding this one to my personal library.
Focused on sweater patterns knit from handspun. A bit too cookbook-y for me, so I'll just enjoy the library's copy for a couple of weeks.
Labels: books